The Man Behind the White Butterflies
Contemporary artist Milan Rai has been using white butterflies in his mission to spread kindness. 
     'Even white paper has a value, if your intention is pure,' says Milan Rai, the Nepalese contemporary artist who recently held a White Butterfly installation in Southall, London, and also a temporary installation of White Butterflies on London buses. 'All the butterflies flew away when the bus started,' he said with a smile.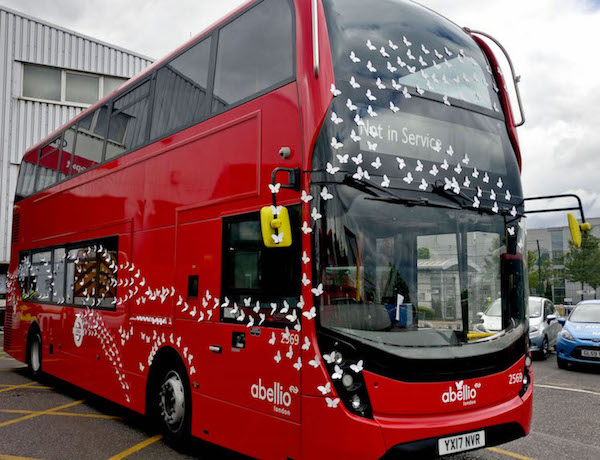 London Bus Installation | Courtesy the artist
With a few months more in the UK, Milan set out to explore the city to strike a chord with strangers, and he came home with lots of cherishable moments and stories.
He recalled just one such encounter. 'I saw her outside the Mondrian Hotel in London. I could tell that she was in deep thought. I passed by without talking to her but after walking 50 feet ahead, suddenly I felt…a strong kind of energy pulling me to her. I walked back and explained why and what caused me to come back and talk to her. I told her that I became sensitive to her emotions as if they were my own,' he said, with a chuckle. He says that she was completely taken aback and asked how he knew. Later, she shared her innermost feelings with Rai. 'I took a picture of her with a butterfly and asked if I could upload the photo on social media. She said, 'I am a public figure; I am Abbi. You can post my picture and say how we met.'' Until he Googled to search her name, Milan wasn't aware that he had met Abbi Jacobson, the American actress famous for the TV series Broad City. So far, he has met approximately 800 people on the Tube, in parks or other public places in and around London.
On a worldwide mission to spread kindness, Rai embarked on this journey in 2012 when he realised that his art was inside a gallery to be seen only by a group of privileged people. 'I thought art should be for all. So I stopped making saleable art works and stepped out of the gallery system. I began to research and experiment in various ideas and mediums. I tried several ways to reach out to the masses with my practice as an artist, utilising diverse media from painting to performance to installation. All the time, I was thinking of complex ideas to surprise the audience with my art, but not feeling as effective as I had hoped,' he said.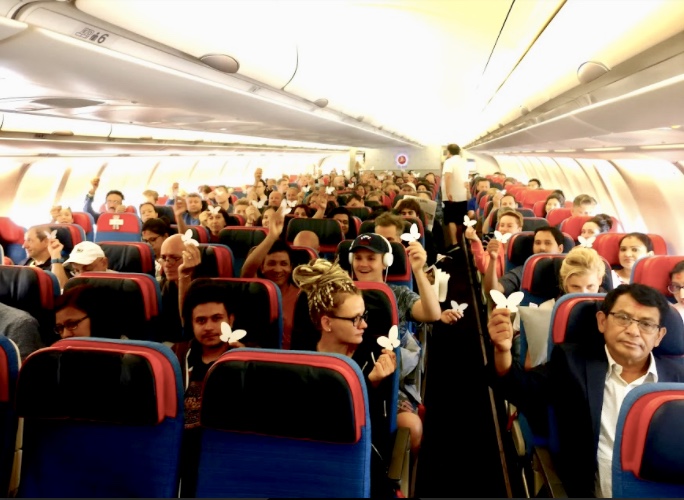 One day, while he was contemplating a different project, a tiny butterfly sat on his paintbrush and this was the turning-point of his life. 'Sweeping aside all the complex ideas, I simply sat and observed the tiny butterfly. Suddenly, I felt like a child and everything looked so fresh and wonderful, and I moved from complex to simple things.' After this, Rai said that he just wanted to pursue his 'passion and express honestly through art… Instead of looking for outward achievement, I began to focus more on my inner self. With time, my spirituality multiplied manifold.'
Rai's first installation of White Butterflies was on the remains of a tree at Naxal in Kathmandu in 2012. Initially, he started his project on a shoestring budget, buying stacks of A4-size paper, but soon he ran out of money. 'I took a break but didn't quit.' Little did he know that in five years, these butterflies would fly across forty countries.
Philanthropists from the UK, US, Germany and Thailand have sponsored Milan to spread his artwork. Recently, a voluntary group called 'Girls Can Inspire' and civil activists in war-torn Afghanistan initiated a project to spread White Butterflies in hospitals and schools including those sites attacked by terrorists.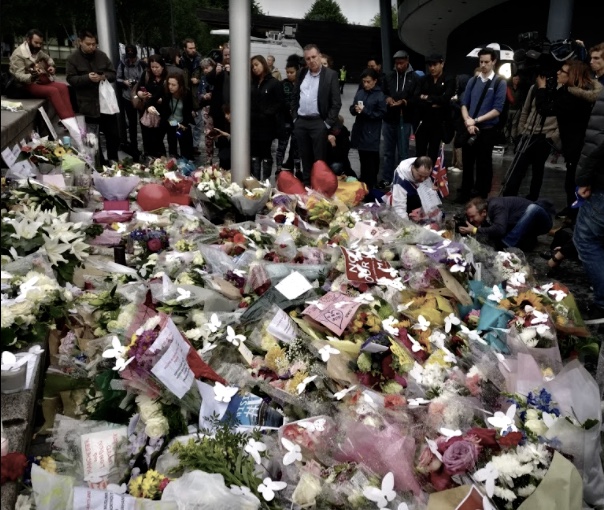 Rai also distributes White Butterflies at protests and campaigns to express his solidarity and hope. 'My work is deeply personal and I love sharing it with others unconditionally. There's no copyright to it; it's open to all,' said the butterfly man.