Secular Themes in Bharatanatyam: Ideas for an Inclusive Future – Part III
In the first two essays of this series, I presented the need for more secular themes in bharatanatyam and how we can find inspiration from ancient sangam poetry, which is largely secular.  I also argued how this approach is more inclusive than the current practice of having a Hindu deity at the centre of most dance pieces, which places the burden of cultural capital such as mythological knowledge on the audience. I discussed how bhakti poetry, which has been influenced by sangam poetry, has found enthusiastic acceptance in the bharatanatyam repertoire but sadly sangam literature has not, despite its richer and more nuanced linguistic sophistication. In this essay, I will discuss some works of Sangita Kalanidhi K. Ponnaiah Pillai that were written following sangam conventions called the ainthinai padangaL (songs on the five thinais).   There is no written record of these songs having been performed (if the readers know of any, please do let me know). 
K. Ponnaiah Pillai...  took upon himself a challenge to write Tamil padams in the richest literary tradition he knew – sangam poetry
K. Ponnaiah Pillai (1889-1945) was a descendant of the Thanjavur quartet and the father of the great nattuvanar K. P. Kittappa Pillai. He served as professor of music in the Music College in Chidambaram.  When the founder of the college, Sir Annamalai Chettiar lamented to Ponnaiah Pillai about songs in bharatanatyam that generally lacked poetic merit, the latter took upon himself a challenge to write Tamil padams in the richest literary tradition he knew – sangam poetry; thus were born 15 songs – ainthinai padangaL. The primary or the first meaning (muthal poruL) of the thinai is the landscape the song represents, such as mountains, coastal regions, agricultural lands, deserts, and forest lands. But there are also secondary and tertiary meanings associated with the term thinai. The karu porul or the embryo of the thinai represents the flora, fauna, season, inhabitants, and artefacts that belong to the landscape and the uri porul represents the distinctive mood of the thinai. These songs were published by Annamalai University as part of Thamizhisai karuvoolam (treasure trove of Tamil music) – a collection of all the compositions of K. Ponnaiah Pillai.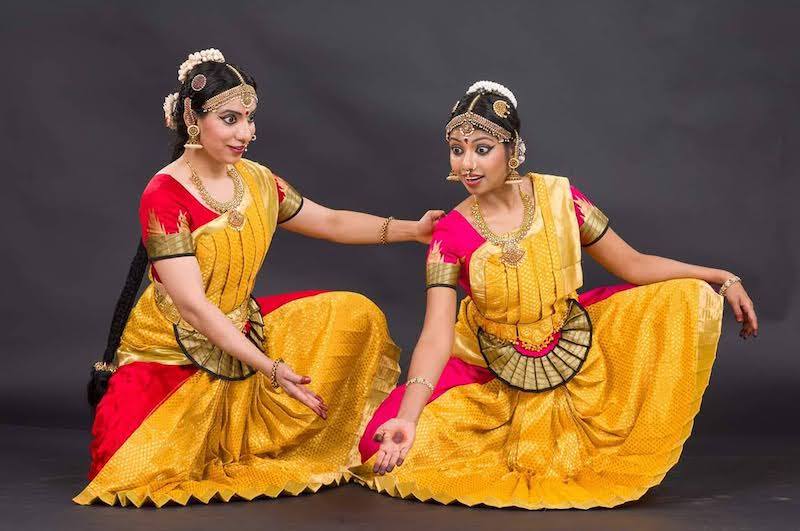 The song kaana manoharamam in this collection describes the beauty of the kurinji landscape with its trees reaching the sky, the elephants attacking each other like dark clouds clashing, the monkeys scratching the surface of honeycombs to feed and embrace their young ones, the peacocks rejoicing in this season when the honeybees gather honey from beautiful flowers while buzzing a lilting melody, all forming the background for lovely maidens dancing and warriors with spears hunting. This is merely a small example from the treasure trove of ainthinai padams. 
...these songs did not get the recognition they should have, considering their texture, depth, layers... and variety...
These songs were later set to music and published by his son K. P. Sivanandam in a magazine called Thamizhisai vizha malar between the years 1981 and 1991. It is not known why these songs did not get the recognition they should have, considering their texture, depth, layers, imagery, linguistic sophistication, and variety, while diligently adhering to sangam conventions. They failed to get widespread recognition during both the poet's times when they were written and his son's times when they were republished. In fact, although my collaborator Dr. Matthew Allen of Wheaton College had a few of these songs, it took us several years of searching in libraries throughout the world to find the missing songs. We thank Mr. G. Sundar of Roja Muthaiah Research Library for helping us find the missing pieces of this puzzle. Our dance company (Eyakkam) is now producing a performance on these songs called cempulam (The Fertile Earth).
sangam poetry... focuses on human emotions, ecology, and landscapes which continue to shape us.
I started this series with the central thesis that there is a need for more secular performances in bharatanatyam to help the dance form to become more inclusive of people from all backgrounds. I showed some lessons from the sangam tradition. But the idea of sangam poetry does not stop at 250 CE, the official end of the sangam literature period, but continues till this very day because it focuses on human emotions, ecology, and landscapes which continue to shape us. We just need to look for it and might be surprised by where we find it. I found it in the rather recent works of K. Ponnaiah Pillai while the contemporary Tamil might find it in the modern Tamil movie lyric "yaayum yaayum yaaraagiyaro" (your mother and my mother were very different people and yet here we are as soulmates) or turning gender roles on their head by calling the hero "kalaapa kadhalaa" (the man who attracts the heroine like a peacock does with the peahens). There are websites that encourage modern poets to write contemporary poetry following the sangam tradition (www.marapuppaadalkal.com) which have some very imaginative songs.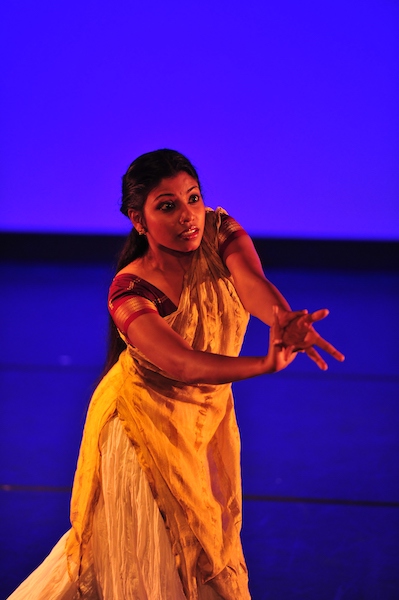 For instance, a young poet Sankar has written a poem following the mullai thinai convention where the husband has left his wife to earn money and she is awaiting his return patiently in the rainy season. The poet places this in the modern context by describing the lovelorn wife as she sends her breath as a messenger to ask her husband if the money he earns in the Arab country is fairer than the local money. The twitter handle @oldtamilpoetry explains selected verses from old Tamil literature in simple English. There is abundant talent that can be tapped to convey more relevant and inclusive themes using rich literature instead of performing a song that gives an audit of what each face of a god stands for or a piece of gratuitously rhyming unpolished "poetry" (e.g. varuvaaya, tharuvaaya, maaya, neeya) that inevitably place a Hindu deity at the centre of one's being. Employing talented writers of today also has economic and evolutionary implications for the individuals involved and the art form. 
...I wonder if even the great Balasaraswati would have a different opinion if she were still alive.
The great dancer Balasaraswati once said that bhakti (devotion) was a big part of bharatanatyam. That was perhaps true during her time when bharatanatyam was a mystic dance form from the East. But in the present-day global context where people from the East demand to be seen, not as objects of exoticism, and where there is a greater need to come together and embrace our diversity, I wonder if even the great Balasaraswati would have a different opinion if she were still alive. Stories of students from atypical backgrounds who want to learn Indian classical music and dance but are turned away because of their backgrounds (non-Hindu, dalit etc), makes one wonder why some practitioners take pride in belonging to a club of exclusivity.
I am not advocating throwing away all bharatanatyam traditions but rather encouraging practitioners to question the subject of our performances; who do we want our audience to be? Who do we want our practitioners to be? Are we truly unifying people through our art or giving the subtle message that membership in a community is necessary for participation and recognition? Bharatanatyam was revitalised to form a national identity during the Indian independence movement. Now is the time to revisit that same idea of revitalisation to form global identities and that in today's divisive world, starts with embracing diversity.  Art is universal and bharatanatyam is for all!
About the author: Dr. Prathiba Natesan Batley is founder/chairperson of the non-profit organisation Eyakkam Dance Company. She is also senior lecturer in the Department of Life Sciences at Brunel University London. 
Acknowledgements: The author thanks Dr. Matthew Allen, Ms. Vaidehi Herbert, and Mr. C. Sundar for their help with the ainthinai padangaL.