On Unlearning
As a dancer, I grew up following the vision of the Temple of Fine Arts, the institution where I trained. Their mission, 'Art, just for the love of it' can at once be a straight-forward pursuit, as well as take one on a spiral. As I started teaching and choreographing, I found myself challenged by the over-emphasis on the 'what' in the teaching-learning process over the 'how'. This led me to pursue dance education at the Royal Academy of Dance, questioning my practice as much as finding answers in it. My practice-based research titled 'Moving towards agency' is a study on the use of somatic awareness in movement, in a bharatanatyam classroom, to build a more self-aware/reflexive mind.
'Unlearning', the subject of this article is topical, particularly during a year that has made reflection and rethinking mandatory for dancers. At a time when normalcy in the dance world seems like a far-off vision, unlearning habitual ways as a dancer could be a more critical outcome than learning itself.
The pandemic has, ironically, brought consolatory good upon dancers. Learning has finally found its rightful place in the performance-dominated world of dance. It has branched into new areas, both issue-based and in pedagogy, created on virtual platforms. In the worst of times, it is still the best of opportunities for the process of learning. Stretching a little further into learning, the idea of unlearning might be worth a visit, if not some detailed dwelling, to complete the cyclic process.
"Is unlearning the opposite of learning or essential to learning?"
Is unlearning the opposite of learning or essential to learning? Is it integral to the process or an informed choice? Is it a one-time exercise or an ongoing endeavour? If learning is building a new idea into the existing framework of knowledge, unlearning may be viewed as a reformatting of the framework, with fresh perspective gathered from experience. Unlearning could happen with respect to movement habits, choreographic tendencies, teaching practices, theoretical stances, all the way up to questioning your practice and the motivation in your pursuit of dance. The very understanding of the concept, as not necessarily moving away or rejecting one's learning, is where unlearning started for me. As a bharatanatyam practitioner and teacher, developing a somatic awareness in something as fundamental as my adavus, has led to a significant unlearning in habitual ways of executing them, with new emphasis on the breath and an awareness from where the movement originates.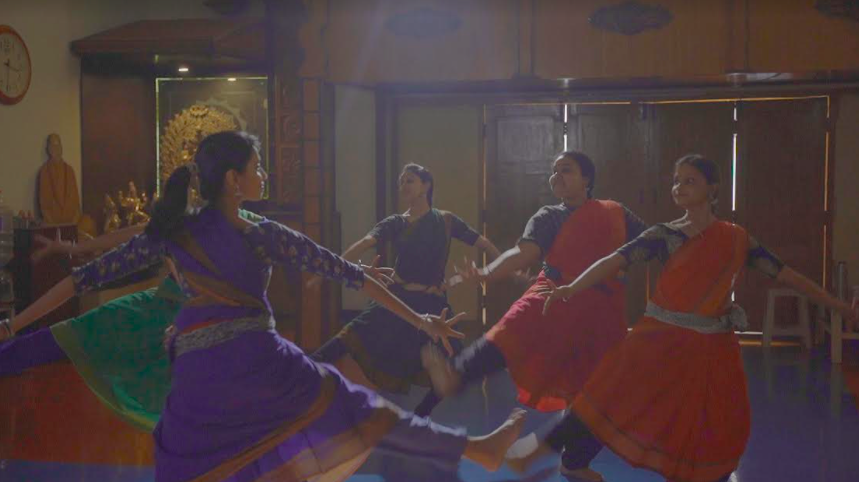 While unlearning does not typically start and end at specific points in a trajectory, it might be possible to identify it from triggers and outcomes. The concept of 'habitus' proposed by Pierre Bourdieu could form a trigger to the need to unlearn. Bourdieu defines 'habitus' as socialised norms or tendencies that guide behaviour and thinking. It steers decisions related to technique, repertoire, aesthetics, professional path, right up to becoming a second nature that validates a certain sense of righteousness in the choices made. Reflecting on one's habitus and its sources leads to different levels of clarity, towards one's own practice.  
"The idea of rest is typically considered unproductive in practice, in an Indian classical context"
A simple instance of how unlearning habitus has created a small but significant change in my discourse, could further explain the above conceptual notion. The idea of rest is typically considered unproductive in practice, in an Indian classical context. Unlearning this habitus, allowed me to reframe my discourse, to incorporate intentional rest as part of my practice, during which constructive reconfiguring of what has been practised is done, sometimes consciously, sometimes unconsciously. 
An elaborate unpacking of the idea of unlearning was achieved through conversations with practitioners, in a webinar titled 'Learning Unlearning', that I conceptualised last year with Shreya Nagarajan Singh Arts Development Consultancy (SNS). The event featured Karuna Sagari, Masoom Parmar, Sanjukta Wagh, Shabari Rao, Shweta Prachande, Sreelakshmy Govardhanan and Vidhya Subramanian as speakers addressing the 'Why', How', and 'What' of the Unlearning process.The intention behind the curation of the event was to develop a safe space for critical thinking and discussions on dance practice, cutting across learning journeys, classical forms, experience and hierarchy. Sherya Nagarajan Singh, founder of SNS, shares her point of view: "While we at SNS have been conducting workshops on fundraising, audience development, archiving, leadership, to name a few, it took us months to identify that they were in fact catalysts for unlearning systems and ideologies in the arts community. It was coming full circle for us, when Kumudha suggested the event on unlearning".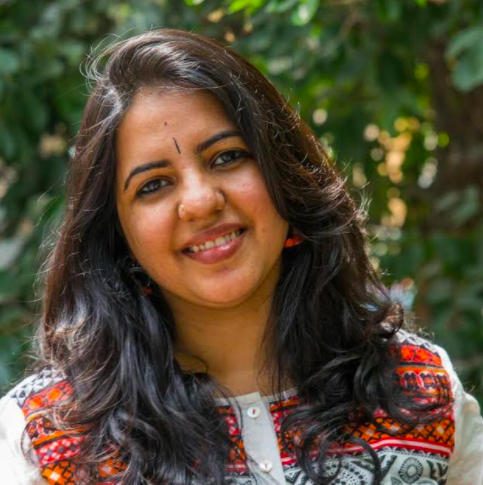 Three conversations with Priyardarsini Govind, Umesh Shetty and Madhu Nataraj, set the context of the event with practitioner views on unlearning, and how it shaped their artistic pursuit. Priyadarsini Govind's conversation was about the depth of learning one needs to go through, to be in a place to unlearn. She shared that individual expression needs to come from deep wells of learning and internalisation of the same.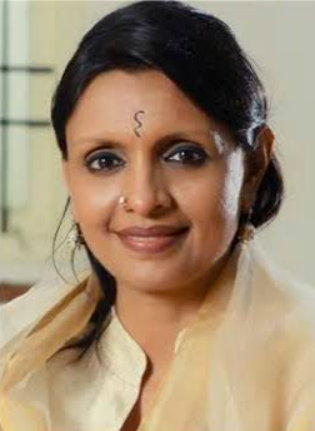 Differentiating between drawing and choreographing from an internalised learning, versus copying and presenting exactly what was taught to her by Guru Kalanidhi Narayanan, was an important moment of unlearning to her. Recalling 'Kuriyadhu Nandhana' in particular, the last Ashtapadi and one of her favourites, she talked about the many questions that played in her mind, in choosing to keep her movements subtle, to allow the words of the poet to trigger the viewer's imagination as a response and to give the audience space to understand, experience  and interpret the content.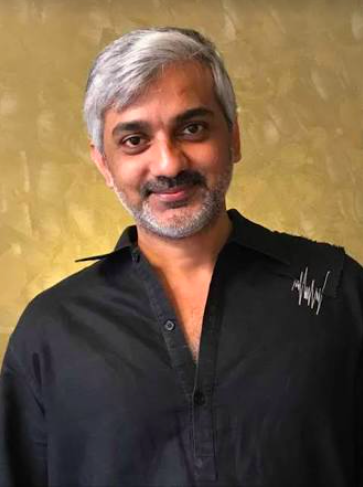 Umesh Shetty's discussion was about embodying multiple forms and the unlearning one needs to go through to treat them simply as part of vocabulary in choreography and practice. He questioned if we really do unlearn or if it was indeed layering of learning as propagated by Temple of Fine Arts (TFA), the institution he comes from. Sharing examples on how he chooses and uses his vocabulary spanning bharatanatyam, kathak, odissi and contemporary, he spoke of instances from his works 'Alarippu', 'Sum' and 'Recall', where he used sequences in contemporary style of dancing, to portray what goes on inside a dancer's head while doing a classical movement.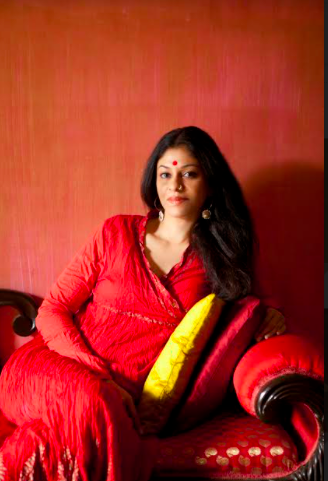 Madhu Nataraj's conversation started with the problems related to dancers' thinking being informed by a single source. She talked about the need for learning to not be uni-dimensional and recollected her own training with her mother and teacher, Guru Maya Rao, who would teach something and ask the student to make it their own, with their own volume of experiences. The discussion also extended to thinking about the multifaceted nature of being a dance professional: performer, choreographer, teacher and artpreneur at her institute, Natya Institute of Kathak and Choreography (NIKC). The various roles in turn feed into each other, enriching quality as a whole, as well as the individual facets. 
The format of the event 'Learning Unlearning' itself was intended to create a space that does not propagate one ideology of unlearning, but to present diverse perspectives on the subject, including that of the participants'. Hopefully this article will be a trigger for dancers to share their experiences of 'unlearning' that have take place over the period of lockdown.
Image credits: Janaa D.O.P. 
----
Kumudha Chandrasekaran is a dancer, teacher and choreographer from The Temple of Fine Arts (TFA), Bangalore.  She runs TFA's bharatanatyam classes and co-curates a performance series 'Yati Gati' with a focus on "Staging the dialogue between the artist and the audience". She writes for The Hindu on dance and related areas of interest. She is currently pursuing her research studies in Dance Education at the Royal Academy of Dance, London.